My home is about 3,000 square feet with a 1,000 sq. ft. finished basement. I also have my main workshop in the basement. My technical testing workshop is in a second-floor bedroom.
The walls are brick veneer over 2x4 studs with fiberglass batt insulation. The attic has blown-in fiberglass insulation.
Click here to start your tour.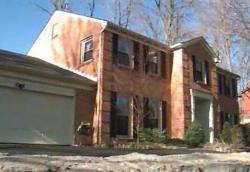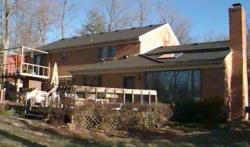 Click here to start your tour.
As you tour my home, see all the products that I have tested and installed in my own home. The product manufacturers' names are listed with reference to my newspaper columns that describe these types of products.
Come back and visit often. Each week, I write a new column and I have probably installed another new interesting product in my home.
Since moving into this 12-year-old house ten years ago, I have gradually made efficiency and comfort improvements. Even at today's higher utility rates, my monthly bills are over 70% lower than the previous owner's bills. This has been a savings of over $15,000 already.
I have compiled a chart of my monthly utility bills for the past five years. Click on Dulley's monthly utility bills to see them for the past five years.